Is Venezuela Safe?
A Hole In The Head
Benny removes his baseball cap, takes my hand and places my fingers into the concave hole in his head;
"This is where bullet went in"
He looks at me his one remaining eye.
It ok, it no hurt now"
He had been shot at point-blank range by a rival drug dealer almost a year ago and survived. His left eye no longer works and he complains of memory loss although he maintains he still has perfect recall for faces & phone numbers which comes in very useful in his profession.
I have been in Merida for only 3 months, it is a city of only modest proportions and yet Benny is not the first young man I have encountered who have survived such an attack. The first was Juan, the brother of a Venezuelan girlfriend and his story was very different. Benny now accepts that at the time of the shooting he was being a naughty boy, was caught up in some serious stuff and that what happened was almost inevitable. Juan on the other hand though was a good, middle-class kid who simply got into his car one night to find a gang of bandits waiting for him. They forced him at gunpoint to drive into the mountains and shot him; leaving him for dead before taking his car. His story is remarkable, wounded and blinded he walked all the way back to town where an ambulance was called; his life was saved in A & E.
Practice makes perfect and Venezuelan trauma surgeons are some of the best in the world. Whilst hospital resources in the country are critically stretched the country's emergency Doctor's are very experienced at dealing with gunshot and knife wounds. I met Esme, a surgeon from Caracas, who told me that during a weekend shift in her hospital it would not be unusual to treat 30 or more gunshots. Some would die and some would survive. She told me she had been invited to instruct at teaching hospitals throughout Europe including London but she felt that her place was in Caracas where she was needed the most.
Caracas is Venezuela's capital and regularly tops "Most Dangerous Cities In The World" lists. At night the city becomes a ghost town where people are afraid to walk the streets and taxies will not stop, no matter how frantically you try to hail them, lest they be hijacked. My host and city guide, Pedro, therefore showed me around on the back of his scooter as we sought out the bars and clubs which represented the tiny pockets of nocturnal activity. We discussed the country's problems over cocktails, "this is but one single moment and it will pass" was Pedro's philosophical and optimistic take.
Hearing the stories of Benny, Juan and Esme reinforced the troubling tales about the country I had heard from the news back home, from travel guidebooks and from other travellers who thought me mad for even going to Venezuela (even the Venezuela Travel Advice on the British Home Office website said don't go!). The popular consensus seemed to be that Venezuela was just too dangerous to visit.
So, is Venezuela safe?
Wide Open Arms
Over the past 20 years, Latin America has really opened itself up to the world. What was once considered a continent of lawlessness, despots and armed revolutions is now receiving international tourism with the wide open arms of Rio's statue of the Redeemer. The "surf and coke" coast spans Mexico to Panama and the Gringo trail loops the entire South American continent; except the loop ends abruptly at Venezuela.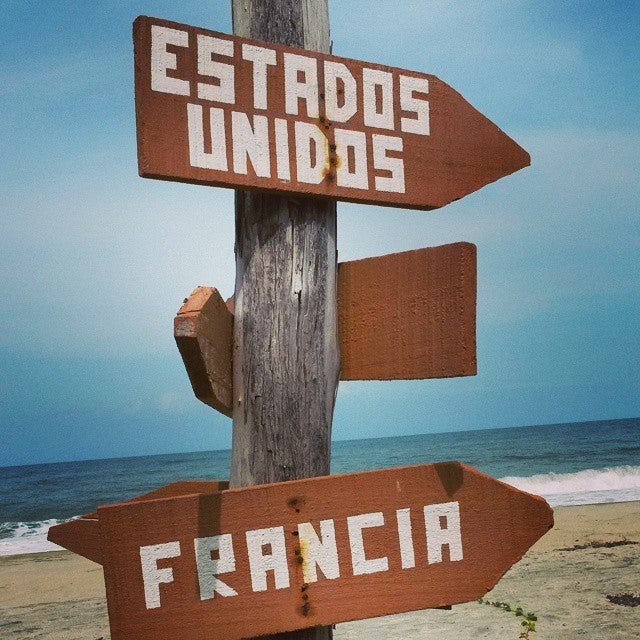 This is something of an anomaly. Venezuela is a truly stunning country and something of a complete cocktail of the entire Latin American experience. The country boasts Caribbean beaches, steaming jungles, the Amazon basin and the most beautiful women in the world.
Yet, not even veteran backpackers of Bogota & Buenos Aires will even seriously consider visiting the country.
The reputation just intimidates people and aside from the crime stats, it seems that every other week there are fresh stories of police assassinations, political unrest, shortages, and uprisings.
But is this really the case?
Undoubtedly, the country is in the midst of a crime wave which has reached new heights during the past few years. Homicide and robbery statistics are amongst the highest in the world and the country generally contributes multiple offerings to "most dangerous cities" lists. The reasons for this seem quite clear to me, there is an abundance of firearms in the country, poor policing and income equality which has further increased owing to the country's economic shortages.
As if to confound the problem, recent years have seen a number of both pro and anti-government protests which have turned violent resulting in a number of deaths on all sides.
I was present when one such uprising occurred.I had been in the country only a matter of weeks when rioting broke out in San Cristobal as anti-government protesters clashed with police. An adolescent was killed which prompted national rage. Roadblocks were erected, which prevented my taxi from accessing my guesthouse, but that was the only evidence I saw of the protests.
A Matter Of Perception
The fact is that crime remains a reality of travel in Latin America. I know countless travellers who were robbed, assaulted or both in Rio and yet Brazil remains a popular destination not only for fully fledged backpackers but even for holidaymakers and entire families!
As for the demonstrations and riots, they were actually pretty easy to avoid it certainly wasn't the civil war that the media made it out to be.
Where Venezuela differs from Brazil may simply be a matter of PR. Over the past 10 years Brazil emerged as an economic powerhouse, a future world leader with a fast-growing middle class. The world went samba crazy as the country hosted the World Cup and was awarded the Olympic games. Yet the crime statistics remain high and the economic crash and recent coup go to show just how fragile the country's stability really was. Venezuela on the other hand just doesn't seem to care how the world perceives it and has made no effort to develop any kind of infrastructure for international tourism.
During my three months in Venezuela, I was robbed at knifepoint. However, I fully concede that this happened because I became complacent and careless. The advice from my local friends and guesthouse was to take taxis after dark, avoid unlit streets and more importantly to always avoid the street that ran parallel to the notorious barrio. Had I heeded this sound, local advice then the incident would have been avoided.
I was by the way also robbed on two occasions in Colombia and subjected to countless attempts at extortion by the country's police as were many other backpackers.
So is Venezuela safe? Well, I am not saying that Venezuela is "safe" by any western standard, the country is edgy and can be very dangerous. However it is by no means the post-apocalyptic Necromunda it is represented to be and all of the (relatively few) travellers I met there absolutely loved the country and had an amazing, safe experience.
Venezuela isn't for everyone and certainly not the best place to spend your gap-yah. However, my personal Venezuela travel advice is that for the bold, seasoned backpacker, who is not perturbed by hysteria and is seeking a real Latin American adventure; you can handle it.